Pretty in Pink Memory Book
Our pretty in pink-themed memory books have a soft and sweet tone. The combination of delicate pinks and bright patterns contributes to the chick and charming style.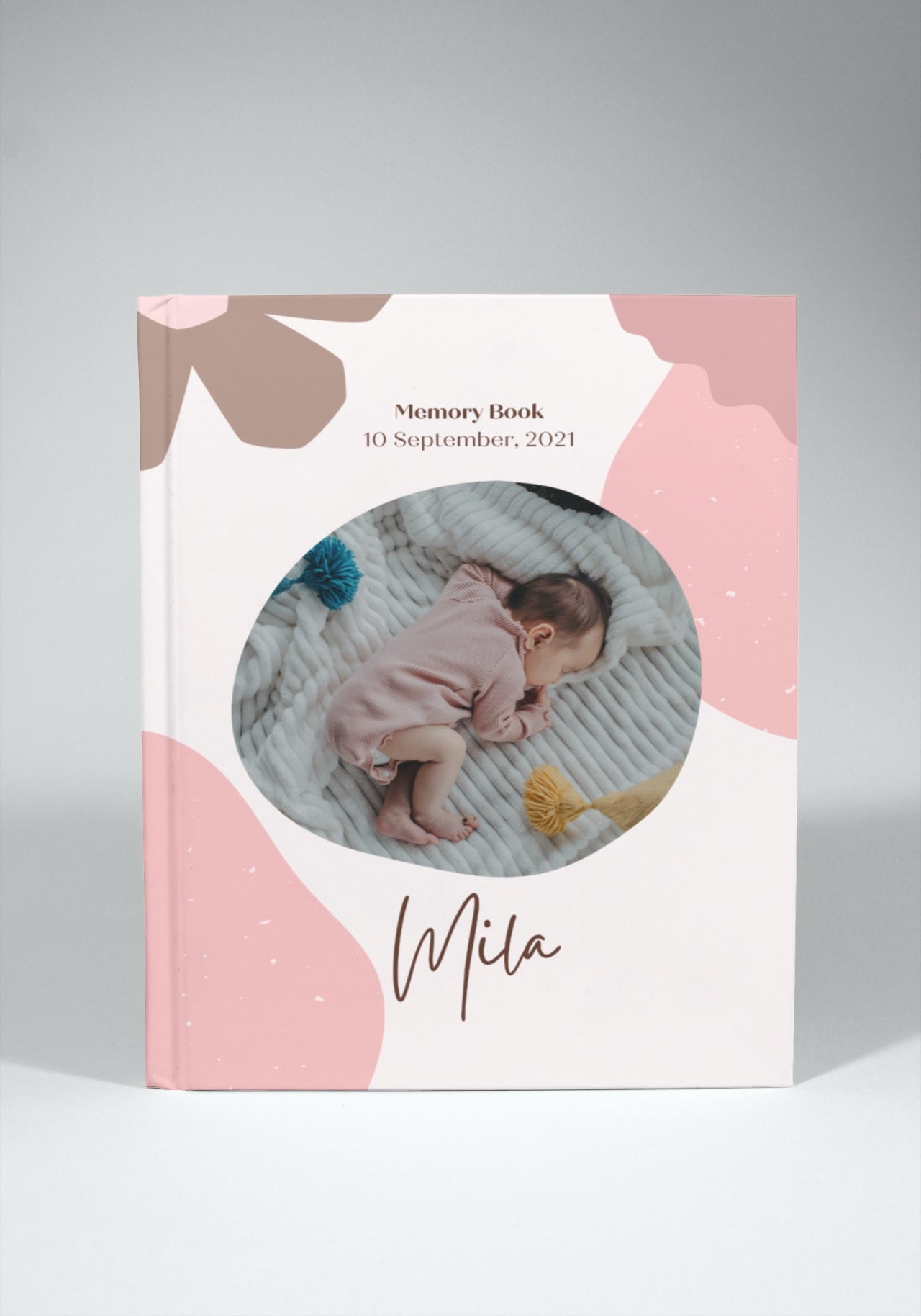 High quality books.
We partner with premium suppliers to print exceptional quality custom baby books. Our baby books include gorgeous satin inner pages and a durable hardcover.
Beautiful Pages.
Our books include 36 gorgeous satin pages of custom memories, printed in full colour. We have pages dedicated to: pregnancy, birth, welcoming baby, first moments. monthly milestones, first milestones, and first birthday.
Custom Cover.
Our book are printed on a neat and durable hard cover. We custom print your baby's name, date of birth and favourite newborn photo on the front cover.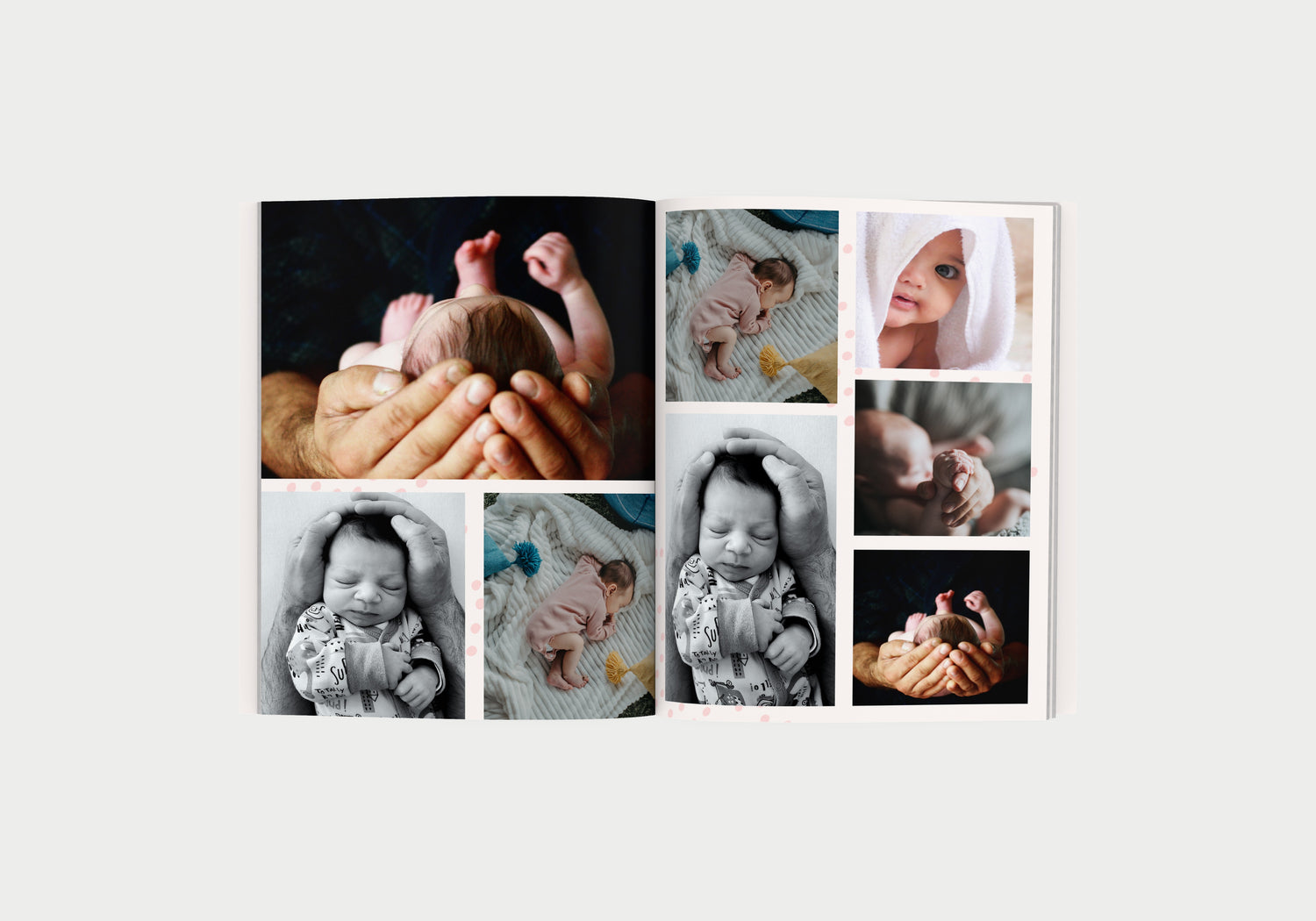 Plenty of Photos.
Our books have space for 46+ photos of your little cherub. Plus, we've included photo collage pages at the end of the book for extra pictures. 
Intuitive Mobile App.
Our mobile app has been designed for fast completion. Easily update your memory book in minutes with our user friendly prompts. The Dujourbaby memory book app is available on the iOS and Google Play stores.
How it works.
1. Get notification reminders during monthly milestones 
2. Follow the prompts to record memories online for historic or current milestones
3. Get a digital and premium hardcover baby book
Get a Free Trial
Backfill entries with ease.
Never got around to building a memory book for your newborn? Many mamas backfill entries and build a first-year baby book for their grown-up, walking-talking toddlers.
Simply transfer notes that are saved on your phone or follow auto-populated headers to recall memories. Plus, if you prefer, choose the option of changing pages for a photo collage layout instead! 
"Thank you for creating this so I am able to have a keepsake of memories for my little boy."